Wisconsin Lutheran High School
Class of 1968
It was a GREAT Reunion
Thanks to everyone who attended our 50th Reunion events. A great time was had by all. The committee appreciates all the positive comments we received. Be sure to view some of the photos taken in the WLHS 68 Photo Galleries link on the left side of this website.
Your 50th Reunion Committee
Bev Foelske (Agenten), Carol Hermann (Weidenhoeft), Peg Bunge (Raabe),
Jim Kleist, Jody Hands (Kleist), Nancy Plautz (Dernbach), Sue Welch (Raschka), Mark Raschka and John Frailing.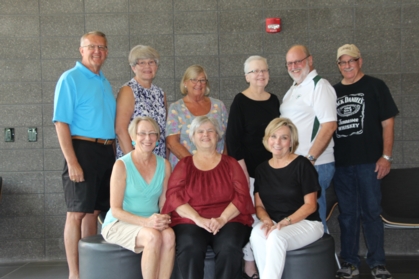 ANNOUNCEMENTS
| | |
| --- | --- |
| • | Hey out there, Is everybody doing OK? I don't know how many of us still visit this site; I go on at least once a week. But those of us who still do would love to hear from you in these perilous times. May the Lord be with all of you! Mark Porinsky |
UA-102444426-1